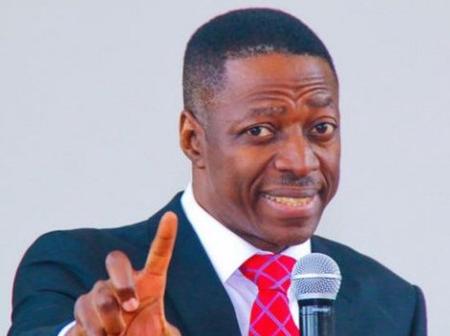 No subject can be sure to cause so much contention among Christian today as that of tithing. In the Bible we saw Abraham as the man to pay tithe, to the King of Salem,Genesis 14 vs 18-20. In the book of Leviticus and Deuteronomy Moses told Israelite to bring tithe,In the book Malachi 3 vs 10 God told Israelite to bring in to his house and He will open the window of Heaven and pour them blessing.
In the new testament, Jesus mention tithe once, in the book of Matthew 23 vs 23, the writer of Hebrew said something about it, Heb 7 vs 1 to end. I heard Bishop David Oyedepo said, if you don't pay tithe you are robbing God and you under curse, quoted Malachi 3 vs 8-9.
I heard a popular America pastor Creflo Dollar said, if you don't pay tithe you are not under cures, because we are under the grace, he quoted the book of Romans, but the question is should believers tithe in the new testament, lets read what some Pentecostal pastors are saying.
1.Pastor Sam Adeyemi. Sam Adeyemi is th founder and president of Daystar Christian Center, he said that God did not tell anybody to pay tithe, if you are paying it, it is because you chose to do, it is not compulsory.
2.Pastor Sunday Adelaja, Sunday Adelaja is the founder and president of The Embassy of the Blessed Kingdom of for all Nations. He said he does not collect Tithe from his member because it is not Biblical.
3.Pastor Gabriel Uka, Gabriel Uka is the founder and president of Praise Assembly. He said that Tithing is not for new testament believers .
4.Pastor John Wada. John Wada is the founder and president of Jesus Deliverance Ministries. He does not collect tithe from his members, he said tithing has ended in the Old testament.