Pastor Sam Adeyemi reacts to Dr Olukoya's Christmas celebration condemnation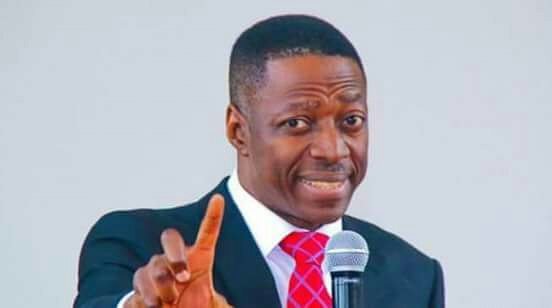 Senior Pastor of Daystar Christian Centre, Pastor Sam Adeyemi, has reacted to Dr Daniel Olukoya's claims that Christmas is not biblical and therefore shouldn't be celebrated.
The General Overseer of the Mountain of Fire and Miracles Ministries has come under serious criticisms from Nigerians as well as some clerics since he made the statement in a church service, which coincided with the 2019 Christmas celebration.
Reacting to Dr Daniel Olukoya's claims, Pastor Sam Adeyemi stated how countries that brought Christianity to Nigeria even celebrated the birth of Jesus Christ with uninterrupted power supply, while Nigerians are still debating on whether it's right or not to celebrate Christmas.
"The countries from where they brought Christianity to Nigeria celebrated Christmas with uninterrupted power supply. Some of us were quarelling over whether eating Christmas chicken will make us go to heaven or not. Sense will "fall on us" one day. I pray it won't be long," Sam Adeyemi wrote on Twitter.
"I heard Aliko Dangote say that Egypt added 10,000 MW of electricity generation in 18 months. Nigeria has hardly added 2000 MW in 20 years despite spending more money. Instead, we have air polution and noise polution from generators, or darkness. Shouldn't we be discussing this?"