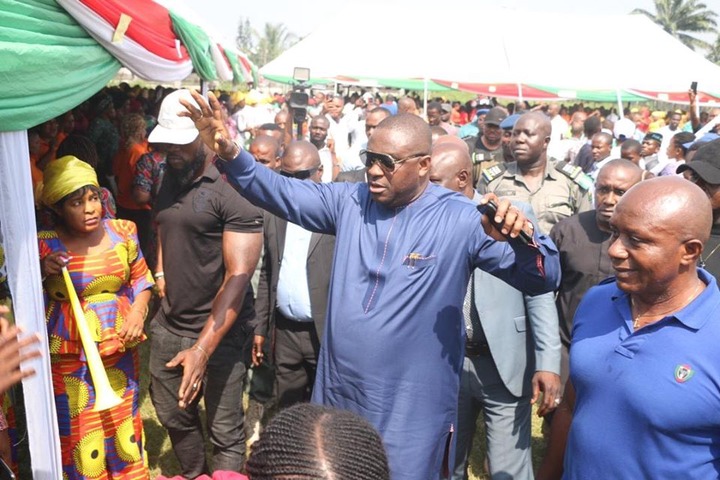 In the spirit of Christmas celebration, a member of the Nigerian Senate and Senator representing Uyo Senatorial District, Obong Bassey Albert Akpan, in Uyo, Akwa Ibom State, reached out to members of his immediate Constituency with Love and gift items.
According to a source, the event was said to be an opportunity for the Senator who doubles as Chairman Senate Committee on Petroleum Resources to also hold a Constituency Briefing for his Constituents.
The Senator used the event to distribute 40 cars, 3,000 bags of rice and 30 Mini Buses Tricycles. Aside the cash given to widows and orphans, 350 women were empowered with funds 400'000 each for Business Startups.
Dignitaries who graced the event included the former Senate President, Dr Bukola Saraki, Obong Paul Ekpo Rt. Sam Ikon and Wife of Senator Bassey Albert.
In this season I wish you all a happy day long life, sounds health, miracle money, I wish you all happy merry Christmas.