My husband slept with our daughter and threatened her not to talk ; wife cries out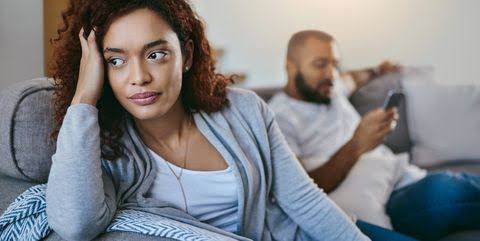 A woman, Mary Dickson, has dragged her husband, John Dickson, before Oja Oba/ Court C Customary Court, Ibadan, Oyo State, seeking that it dissolve their nine-year-old marriage.
Mary in her suit accused her husband of irresponsibility and incest.
The plaintiff appealed to the court if her prayer was answered, to grant her custody of their two children and make him responsible for their needs.
She also implored the court to stop him from harassing her in her place of residence and work place
John did not show up in court after being served a court summon and court hearing.
Giving her evidence, Mary stated that:"My lord, my husband is irresponsible. He also did the abominable and this is taking its toll on my health.
"He has failed to play the role of father to our two children as it is expected of him. He left the care of these children to me and never bothered to know how they fare or survive each day.
"He's also not interested in their education. I enrolled them in school and have been responsible for the payment of their fees."
She went on:"My lord, John is a beast. He did the abominable. My husband defiled my daughter who I had in my previous marriage. He defiled her at age 12 and started having sex with her without my knowledge.
"John would wait till I had gone to the market early in the morning and have carnal knowledge of her.
"According to my daughter, he always threatened to stop training her in school if she informed me of his illicit act.