Time to tame the criminal herdsmen in our rural communities
By Okiemute Igho Oboh
Herdsmen attacks on Nigeria's rural communities have now become almost a daily occurrence across the six geo-political zones. The situation is so bad that the criminal herdsmen are as dangerous as terrorists, kidnappers, killer bandits and assassins. From the North to the South they now ambush and kill people with impunity and reckless abandon. The situation is so bad that the citizens are wondering if the security of the country still lies in the hands of the government. This is so because the federal authority has not fully lived up to expectation in safeguarding the lives and properties of the citizens.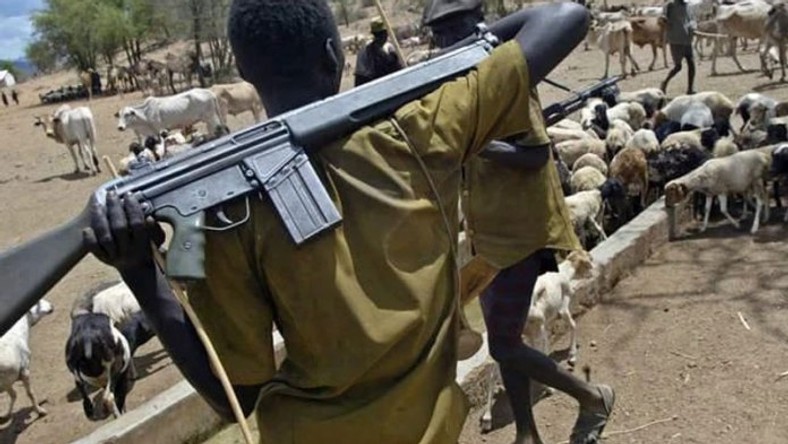 To say that the teeming populace of this nation are weeping and dying in installment is stating the obvious. This is because people in rural and urban town now live in the grip of terror and fear of being attack by criminal herdsmen.
Motorists are also as worried as those living in rural areas because travelling by road in any of the nation's high ways have become a nightmare. Travelling by road has become so frightening because criminal Herdsmen now attack passengers regularly on the highway. For instance, one Adenipekun Ademiju now late, from Atakumasa West Local Government Area of Osun State boarded a vehicle at Ose town with Ibadan as destination. At Ikire Community along the expressway, they were attacked by criminal herdsmen. An eye witness said, the car Ademiju was travelling in was forcefully stop by criminal Herdsmen who shot indiscriminately at them and in the process, a bullet hit Ademiju. The driver who was traumatized ran into a nearby bush while Ademiju's body was later left on the highway by the criminal Herdsmen.
Another recent case of killings, was that of late Mrs. Funke Olakunrin, 58, and daughter of Elder Stateman and Afenifere Leader, Pa Reuben Fasoranti. She was killed by suspected criminal herdsmen on their way from Akure, near Ore Junction, where criminal herdsmen numbering 15 to 20 and heavily armed, emerged from the bush and attacked them.
Similarly, on the 10th of July 2019, Mrs. Olawumi Adeleye and her step-son were abducted by criminal herdsmen along airport road, in Osi town, Akure North Local Government Area of Ondo State. The herdsmen first obstructed the free flow of traffic with their cows after which Mrs. Adeleye who initially attempted to escape with her step-son was taken to an unknown destination. Adeleye and other motorists who were victims of the attacked got released after payment of ransom. Unfortunately some other victims died as a result of bullets injuries they sustained while trying to escape.
Also kidnapped by criminal herdsmen was Prof. Olayinka Adegbehingbe, a Lecturer at the Obafemi Awolowo University, Ile-Ife, Osun State. His own occurred in May 2019, along the Ibadan-Ife expressway. According to the Lecturer, he and his wife were on the journey, when their vehicle was forced to stop by criminal herdsmen that were shooting to force motorist plying the road to stop. A development that caused so much disorderliness that people started running in all directions; seeking ways of escape. In the midst of the shooting and running, his wife slumped and the kidnappers left her behind but the husband was not lucky. He was whisked away into the bush by the criminal herdsmen. With his captors that were heavily armed with A.K 47 guns and multiple rounds of ammunition; they trekked for about six hours in the forest.
According to him, the criminal herdsmen first demanded for N30 million ransom. However, after serious negotiation, they settled for N5 million, which his family raised and paid to secure his release.
There was also case of a man who tried to prevent his wife from being raped by criminal herdsmen who was killed by the criminal herdsmen in delta state. It is a common knowledge that herdsmen destroy farmlands and when the indigenes come to uprooted from their ancestral farmlands, they are molested and attacked by herdsmen. In some cases, the indigenes are even driven from their ancestral homes and made to relocate to neighboring communities or another settlements completely.
In Ethiope Local government, Delta State for instance, when the original farmland owners/settlers refused open grazing on their farmlands, the herdsmen killed some innocent citizens of the rural Communities. This singular act was a clear case of violation of fundamental human rights by the criminal herdsmen and also the height of social injustice.
It would be recalled that in 1948, the General Assembly of the United Nations (UN), of which Nigeria is a member, adopted the Universal Declaration of Human Rights. Nigeria, like other member countries signed this document and even incorporated same into the 1999 Nigerian Constitution. Therefore we must take very seriously rights to life as well as ensure that the safety of lives and property are cardinal to the government.
Only recently, the 2018 Global Terrorism Index Report attributed 1,532 violent deaths to criminal herdsmen attacks. Also the herdsmen attacks on Nigerian's rural communities is now presently rated third deadliest terrorist group in the world. The implication is that people living in rural communities can not go to the farm and feel safe anymore.
This is happening at a time that it has also become a nightmare travelling on Nigeria road. To address this new trend of insecurity, the Federal Government of Nigeria should come up with a worthwhile measures on how to handle the current security challenges in the country anything short of this will make life meaningless to our citizens
To curb and discourage Criminal Herdsmen, and their wanton violence, kidnap, terrorism, killings, banditry, assassinations and willful destruction of farmlands, the government of Nigeria should:
-Criminalized herdsmen open grazing activities in Nigeria's rural communities.
-Install Closed Circuit Television Cameras (CCTV) at identified flash points in the highways.
-Beef-up security networks in Nigeria's rural communities.
-Smoke out and dislodge criminal herdsmen from all Government Forest Reserves in Nigeria.
-Encourage formation of Vigilant Groups in rural communities.
If nothing is done in time, life will become so meaningless for majority of the citizenry.